Tough Times For Naana Blu & Manager: Mimi Andani May Sue Naana Blu For Breach Of 5 Years Recording Contract
All is not well in the camp of Quophimens Music as the past days seem to be presenting trouble upon trouble unto the label. First, was the case of a verified instagram account owned previously by former label artiste eShun but currently being used by Naana Blu with eShun`s name still on the account. As at the time of publishing this story, social media was still judging the story with different verdicts.
Latest is an eminent law suit against Naana Blu as a story by Ghanacelebrities.com suggests that Naana Blu has breached a recording contract she signed with a different label called Darling Music Limited, a music and talent management company in Accra since 2015. The report adds that Naana Blu did not finish her 5 year duration of the contract with them but ditched them for her current label Quophimens Music.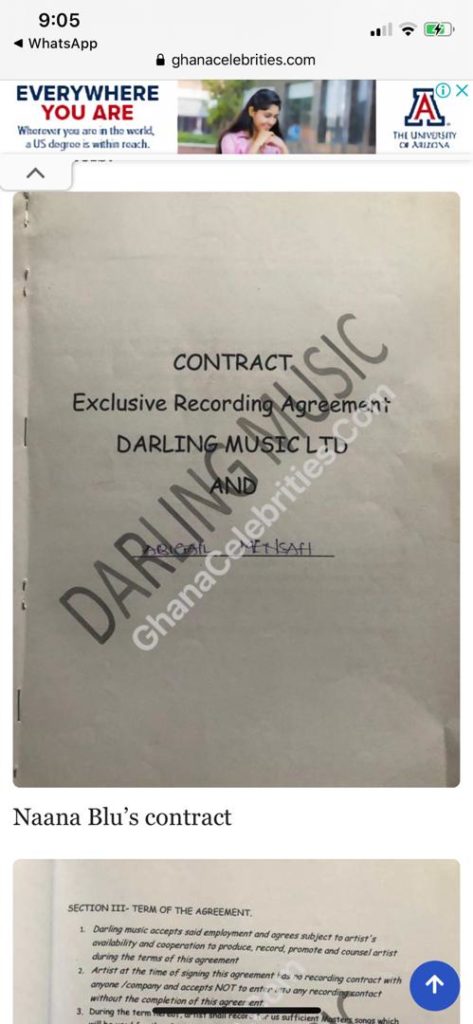 Details of the contract shows Naana Blu whose previous artistic name was "Esi Cutie" aka (Abigail Mensah) produced and released songs and videos with heavy investment in promotion and publicity. Naana Blu was to produce at least 5 studio albums before the completion of the contract but refused to do that after some few singles and videos. Darling Music Limited is owned by Mimi Andani Michaels and her husband Nana Michaels.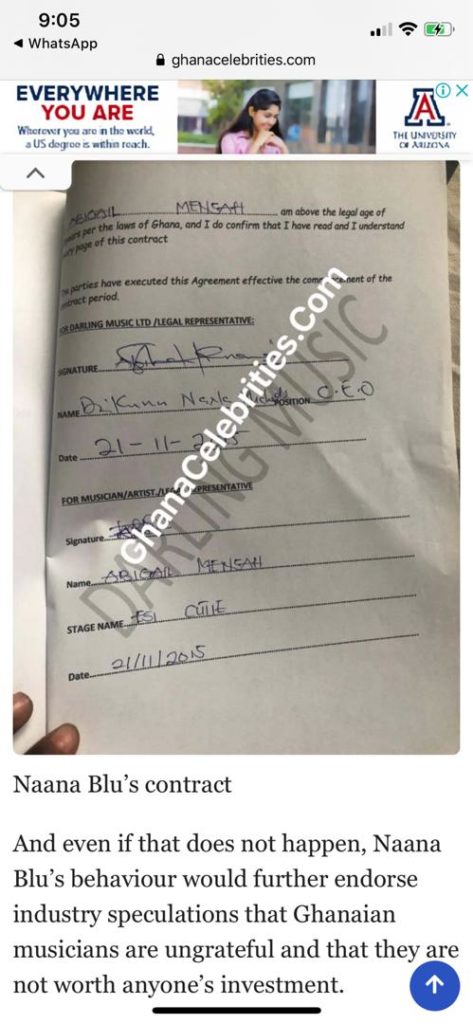 Information Sammyflextv.com has gathered tells us that, Mimi and the husband are in talks with their lawyers whilst Naana Blu and her manager Mr. Stephen Mensah have also kept their silence on the issue. We are following the updates on this issue and we promise to furnish readers with all the latest in this unfolding saga.