Screen Shot Apae! Wendy Shay Questions Critics Over Her Relationship With Bullet
Wendy Shay, signee of RuffTown Records has angrily questioned her critics over sleeping with Bullet. It seems for the past weeks, Wendy Shay has never had peace for denying the rumour that her CEO Bullet has been "chopping" her.
According to Wendy Shay, she heard some ladies sitting in the studios of Neat Fm a station owned by Despite Group insulting her for not being matured and also for sleeping with Bullet her label boss. On Entertainment Ghana with Ola Michael on Neat Fm, Emma Afrifa said Wendy is still not matured in the music industry upon being in the game for 2-years.
This has made the "Emergency" singer angry and has questioned the so called matured ladies Afia Papabi and Afia Fabregaz what they have achieved nor gained with their maturity, she posted on Twitter.
Screenshot below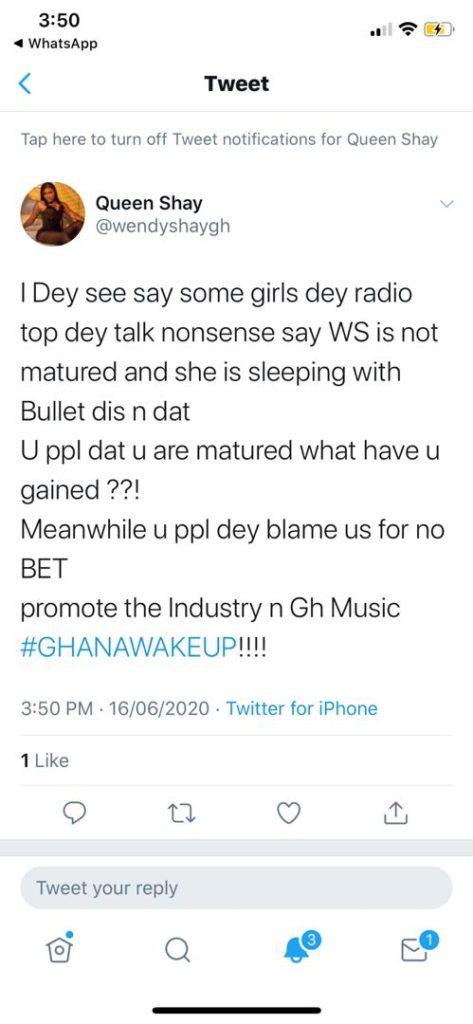 Story by: Emmanuel Lapigee Ofori