King Jerry & DJ Sticker Live in A Virtual Concert: Friday on Sammy Flex TV
Most artistes are feeling dull because for the past months, they have not been active performing on stage obviously due to the infamous Covid 19 pandemic that has engulfed the whole world. That is not all, event organizers are also not putting up their usual concerts because of social distancing protocols the whole world is observing.
Due to this, many performers have resorted to the virtual kind of performances and Ghanaian artistes are not left behind in this chase at all. There have been major and minor virtual concerts around the country with Shatta Wale leading the pack with his Faith Concert.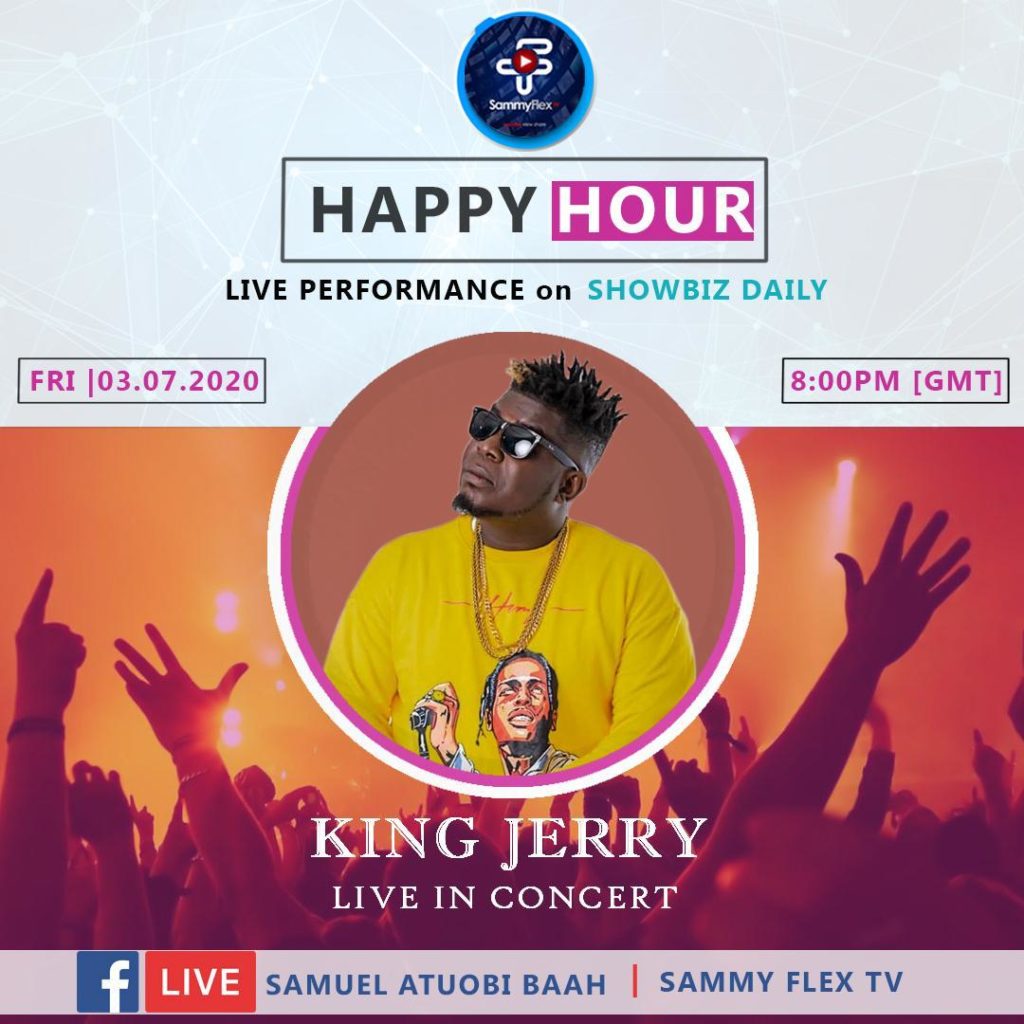 On Friday July 3rd, it will be the turn of King Jerry to entertain his fans around the world with another virtual concert. He will be performing live on Showbiz Daily powered by Sammy Flex TV which will start from exactly 8pm till 10pm. There will be a DJ on stand by who will be performing with the King of Ga Music and writer of several hit songs. The tactical player DJ Sticker of Zylofon 102.1FM, an award winning DJ will be assisting King Jerry to dish out beautiful dance moves and great songs to his world fans.
King Jerry has beautiful and hit songs like Sankofa, one of the biggest songs at the moment, prayer, happy yourself and cleanliness. The show will be hosted by Sammy Flex.
Watch the last interview with King Jerry on Showbiz Daily and his biggest song of the moment Sankofa in the links below.