Criss Waddle Confirms Medikal As The Most "Grateful" Person In The World & This Is Why
Rapper and founder of AMG Business Criss Waddle has confirmed that Medikal is the most grateful person he's ever met in his life.
According to the "Bie Gya" rapper, Medikal has shown him love more than any other person on earth that's why he tagged him as the most grateful person ever. He continued that he has never met anyone that's appreciative as Medikal and that not even his family and friends he grew up with have shown gratitude to him like that.
On Twitter, Criss Waddle shared, "Till today 29-JuLY-2020 at exactly 2:57p, I can confirm that I still haven't met anyone that's as grateful and appreciative as @AmgMedikal, not even my family & friends I grew up with".
Screenshot below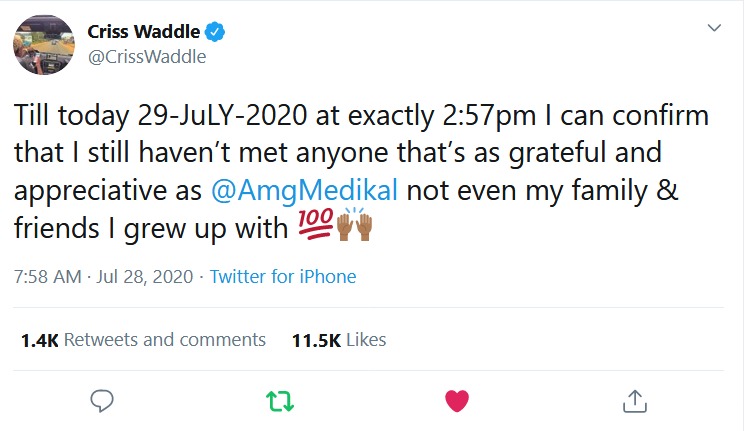 Story by: Emmanuel Lapigee Ofori