Samini Introduces A New Title As "African Dancehall God" Who Reigns "Forever" In New Song
Award winning reggae/dancehall artiste Emmanuel Andrew Samini has bragged that he is the "Forever" reigning "dancehall god" as he throws challenge to anyone who feels can stand him lyrically.
The above shots are definitely inspired by the upcoming clash between Shatta Wale and Stonebwoy which he, Samini feels they are trying to retire him prematurely.
Reason why he felt he is being forced to retire and have been sidelined by industry players including his own colleagues is that, the clash by Asaase Radio should not have been between Stonebwoy and Shatta but rather he should have clashed Shatta because they are on the same level instead of pairing Shatta with Stone.
Samini is out with a new song "Forever" in which he expressed his feelings as to why Ghanaians are trying to retire and sideline him in the music industry. He later gave thanks to his fans and to those who still believe in him. This newly released song trended at #3 on Twitter yesterday.
Screenshot below.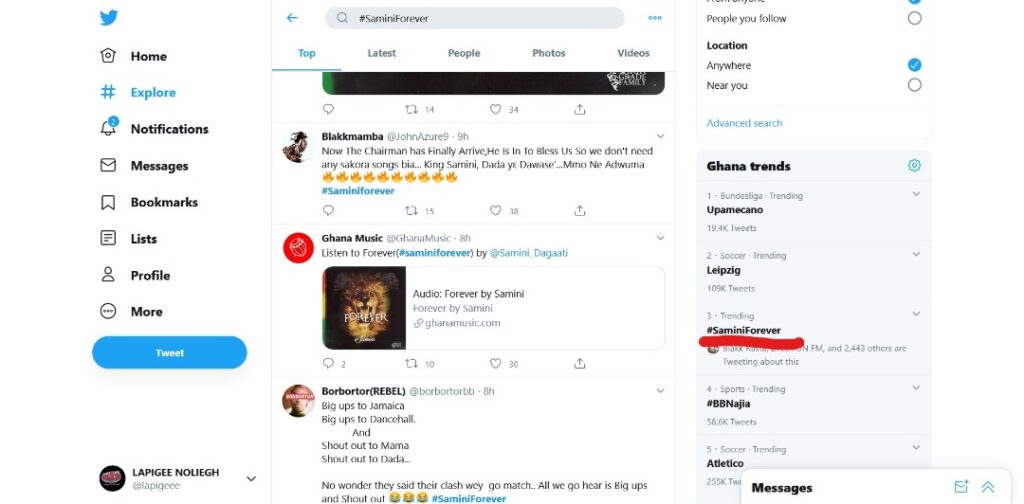 Story by: Emmanuel Lapigee Ofori