"Politicians Are Responsible For The Indiscipline Act Of The Youth" – KSM Speaks
Ghanaian veteran comedian and TV host Kwaku Sintim Misa also known as KSM has blamed Ghanaian politicians for the Indiscipline act of the youth.
According to him, the Ghanaian politics has been dented with filth and that it has moved beyond the gutter to swimming in a pool of "SH*T". Meaning it's not clean anymore and going beyond repairs.
Ghanaians can attest to the fact that some radio stations give platforms to politicians to throw shades and insult opponents while kids (the youth) are also listening. According to him, they've given it a beautiful name like (Propaganda).
KSM tweeted, "Politics has reached a new LOW. We have moved beyond the gutter to a swim in a pool of SH—T. Disgusting. And we are surprised the kids are INDISCIPLINED. We are setting a FILTHY trail. Their ONLY option is to follow.
Hot face
#stoptheidiocy".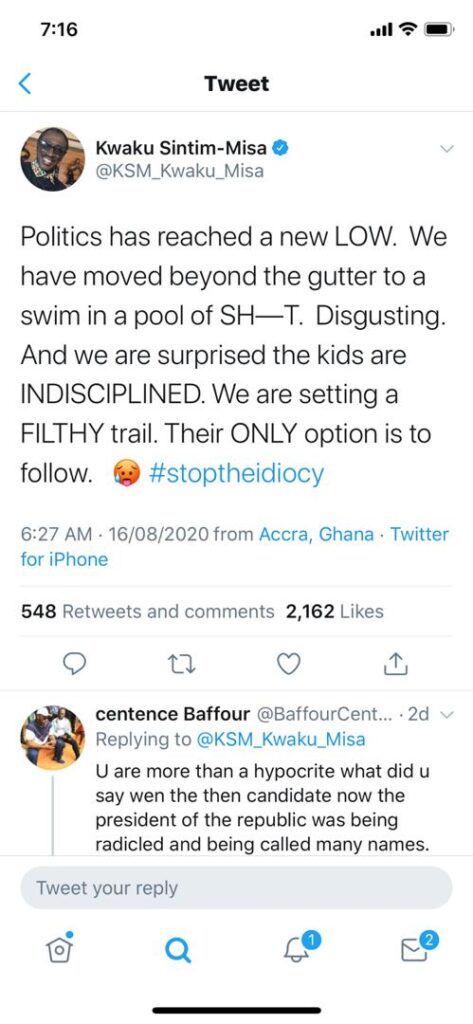 Story by: Emmanuel Lapigee Ofori