Fameye Fails To Mention 3 Music Awards As He Lists Awards Won So Far In 2019/2020
Peter Famiyeh Bozah, a Ghanaian singer and rapper with the popular name Fameye has published all the awards he's won so far under the year of review 2019/2020 but excluded the one he won at the 3Music Awards.
Fameye listing all the awards he has won in 2019/2020 failed to add the one he won at the 3Music Awards and this has raised an argument among media people with some asking if it's deliberate or an oversight.
He mentioned:
1.Western music awards hi life artiste of the year
2.Eastern music awards most viral song
3.3rd TV most popular video
4.Western showbiz award indigenous personality of the year/icon of the year
5.Webba 2019 artiste of the year
6.Plaque from the Ghana police service, he won all these ones in 2019/2020 including the 3 Music Awards but he did not add it.
Eric Toscar who is part of the promoters of the 3Music Awards is not happy at all with Fameye as to why he excluded the one he won at the 3Music awards in the category called "Breakthrough Act Of The Year".
"So the 3Music awards he win be borla eerrrr ? Ricky come see something.
Why didn't he add the award to the list of awards he won. If he values the award he will include it ?," Eric Toscar asked under Jibriel's post on Facebook.
Sammyflextv.com is also asking if it's an oversight, deliberate or the designer also made a mistake in the process.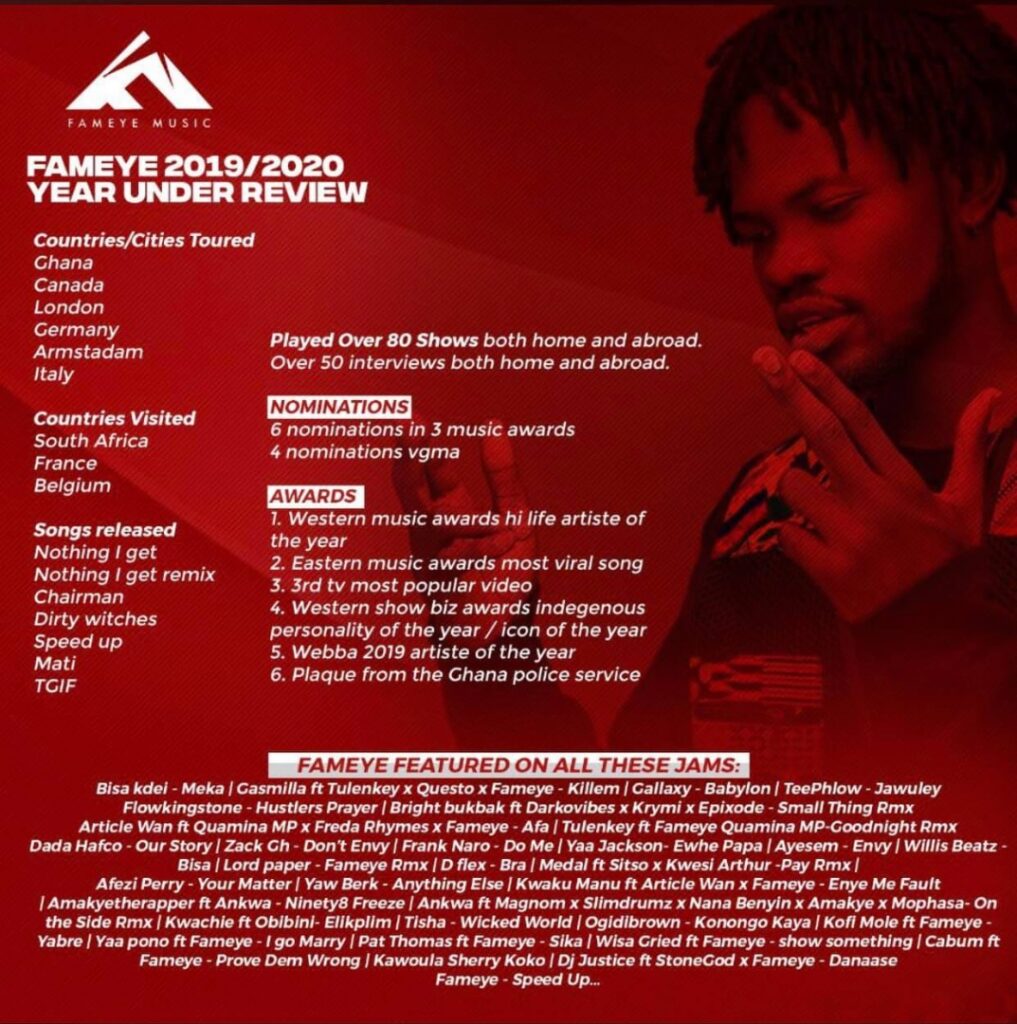 Story by: Emmanuel Lapigee Ofori