MenezGh Appears On A Billboard At Times Square
Ghanaian music duo based in Belgium MenezGh has been featured on a billboard at Times Square with their new hit single "Earthquake".
The group Menezgh is made up of Rebbel Ashes (Rapper and Afrobeat artiste) Bakilla (Dancehall artiste) under the record label name Menez Music.
Their hard work has brought them this far. "Earthquake" basically talks about a beautiful woman shaking her big back side to attract men on the dance floor. With a colourful video to sell the song, one sees both the white and blacks in a beautiful setting making the video one of the best in recent times. MenezGh is known for their expensive videos throughout all their works and this latest joint is not an exception.
Watch Earth Quake and other videos on their YouTube channel Official Menez Gh and subscribe to the channel for more.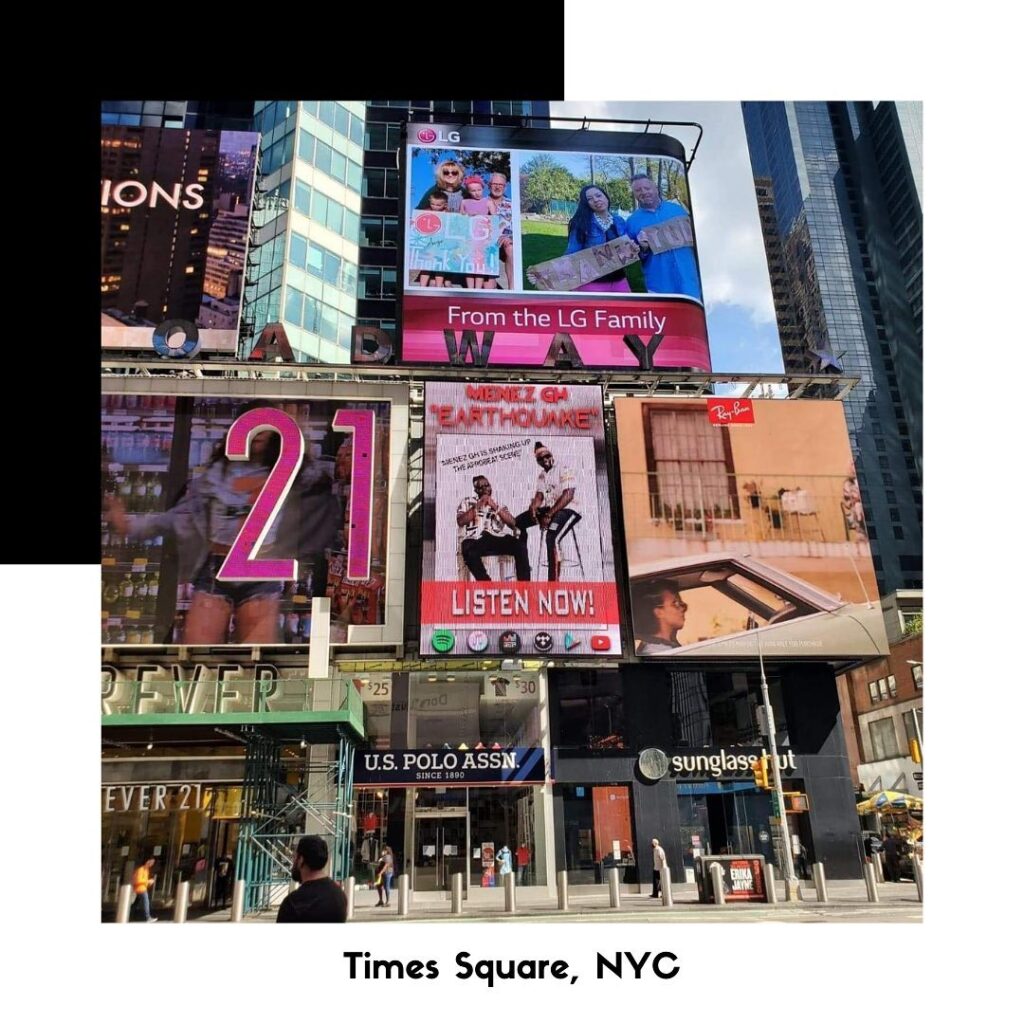 Story by: Emmanuel Lapigee Ofori