Criss Waddle Denies Running For MP On The Ticket Of The CPP In A Press Statement
Ghanaian rapper and CEO of AMG Business Criss Waddle has denied being affiliated to any political party as it's being circulated on the street of Tema.
There is an artwork of Criss Waddle on which it's indicated that he is aspiring to become a Member of Parliament (MP) on the ticket of the Convention People's Party (CPP).
Team/management of AMG Business has finally come out to debunk such rumors as they dissociate themselves from any political party including the CPP.
According to them, Criss Waddle is not affiliated, associated, authorized, endorsed by, or in any way officially connected with the Convention People's Party or any of its subsidiary and any other political party.
Press Statement below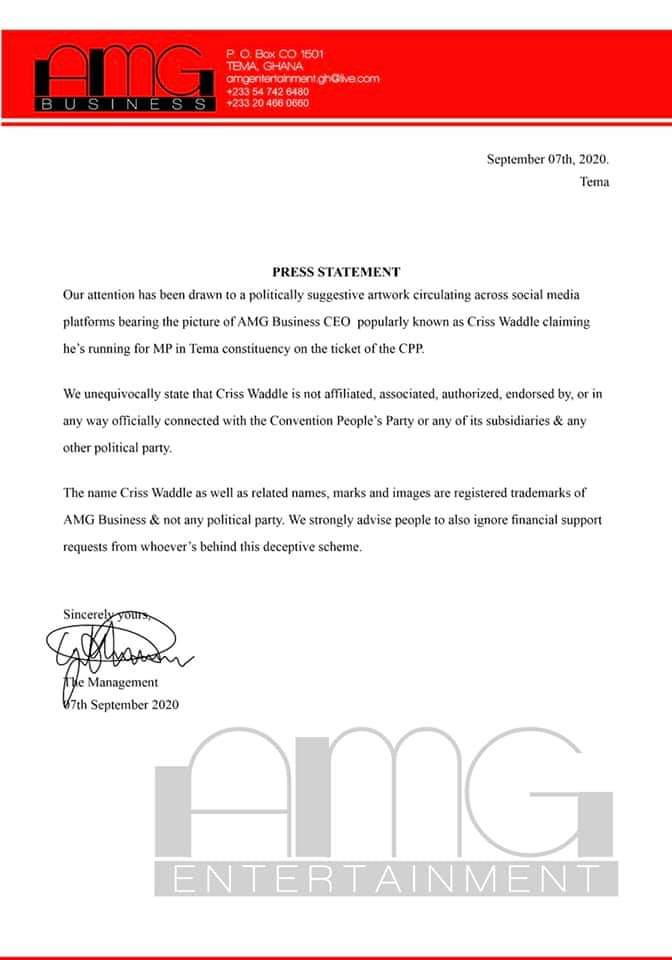 Story by: Emmanuel Lapigee Ofori