Confusion As Kelvin Boy Customizes His Range Rover Anada 1- 20 Against 1Gad 20
Afrobeat singer Kelvyn Brown who responds to the stage name Kelvyn Boy has purchased himself a new toy, Range Rover as he customizes it with his slogan "ANADA".
Kelvyn Boy has so far proven Ghanaians and his haters wrong since he left under the care of Burninton Music. Most anti-Kelvyn Boy people thought he will fall off after leaving the camp of Burninton Music.
He has indeed released hits after hits and has been a nominee of Vodafone Ghana Music Awards (VGMAs) afterwards. He has also played on major stages and he is about to release his "Black Star" Album. The "MEA" hit maker has really worked very hard in the year under review.
The new development in his camp now is that he has purchased for himself a new Range Rover and has customized it with his slogan "ANADA". So anytime you drive through town and you see a Range Rover with a plate "ANADA-1-20", just say hello to the new star in town Kelvin Boy. Already, some Ghanaians are bashing him for challenging his former boss, Stonebwoy as he has also customized his new Range Rover as "1GAD- 20" instead of being happy for him.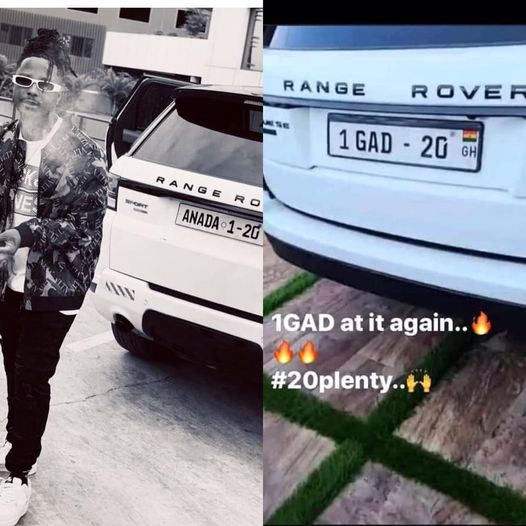 Story by: Emmanuel Lapigee Ofori