Your Wife Should Be Ashamed Of You – Wendy Shay To Keche Joshua
Ghanaian award winning songstress and a signee of Rufftown records Wendy Shay has been facing too much criticism after she addressed the issues between herself and Delay in a Facebook live video.
Joshua of Keche fame has also joined those trolling Wendy Shay on social media claiming she is under the influence of something and that's what has made her descended on him.
Keche Joshua in a viral video spotted on Twitter stated that the "Emergency" singer is under the influence of something which he did not mention anything specific though, but it's obvious he is referring to something negative because Wendy did not take it likely at all.
Below is the reply Wendy gave to Keche Joshua for trolling her:
"kecheJoshua are you not ashamed of yourself?.your Wife shd be ashamed of you ..an old artiste mocking a fellow young artiste who is a woman
They will do worst things to your daughter
For your Info I'm not on drugs and I'm not going thru anything
Hater! #bringbackprayfortheworld".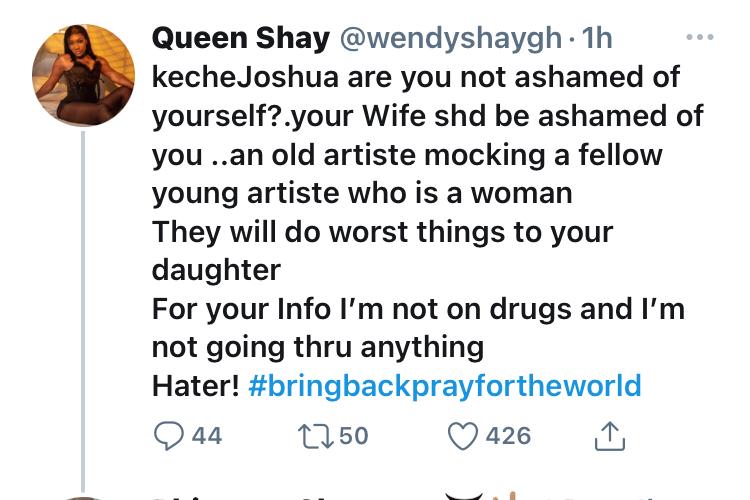 Story by: Emmanuel Ofori Lapigee