Slim Busterr Jabs A Facebook User Who Called Him "Akokora" (Old Man)
Musician and producer Slim Busterr has hit back at a Facebook user who left a brutal comment deeming the popular hit maker as an old man, claiming he is out of the game and should stop advertising liquor.

"Akokora you are out of the game and stop advertising liquor else…." the Facebook user Samuel Amanor wrote.

But the "Masharita" hitmaker did not make that slide. He went hard on him with a reply to his comment.
Slim replied: "Samuel Amanor See this Trisomy Syndrome 21 mumuatic shapeless face toooo. Aaaaaaa ur face like abossey Okai boflot hahahahaha".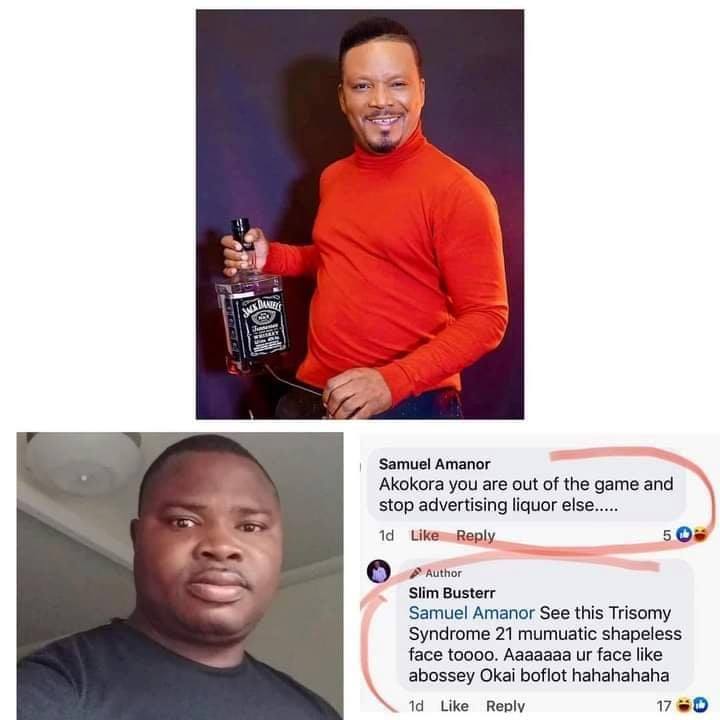 Right after Slim's reply, so many other users who are believed to be his fans came under the comment to rain insults on Samuel Amanor.
Dominic Amponsah wrote: "Samuel Amanor Why use this words for Slim? Are you envious of his handsomeness? Slim at his age is more handsome and looks cute to leaders than you. Look at your face. Name one musician in Ghana who has gotten the musical and dancing skills Slim has. His music still hits anytime it is played. Shame on you".

"Slim Busterr don't worry about this hippopotamus. He doesn't deserve your attention at all" Marcellinus Sam Salifu Ziemah also wrote.

Doreen Kumangtun added: "Samuel Amanor your face like a rejected monkey…. cant you see you are ever out of Facebook.. I dont blame you… it's the 1gh data I blame.."

Story by: Reagan O.O.Osarfo (Nana Reagan)