John Dumelo Fulfills His Promise As He Begins The Sharing Of 4000 Laptops To Tertiary Students
Ghanaian actor and aspiring MP for Ayawaso West Wuogon constituency John Dumelo has started fulfilling his promise of distributing 4000 laptops in his constituency.
John Dumelo who is on the ticket of the National Democratic Congress (NDC) is not taking things for granted. He's been very aggressive since he started his political career. Whatever he promises, he delivers including sharing food for the needy, visiting prisoners with gifts, giving out loans to those owning small scale businesses to boost it and now distributing 4000 laptops to tertiary students.
According to him, his aim for gifting out the laptops to the students is to help improve education and easy learning among the youth for a greater Ghana. Though he is gifting out the laptops to help improve education, but it`s also obvious he is doing it for the students in his constituency to vote for him as well.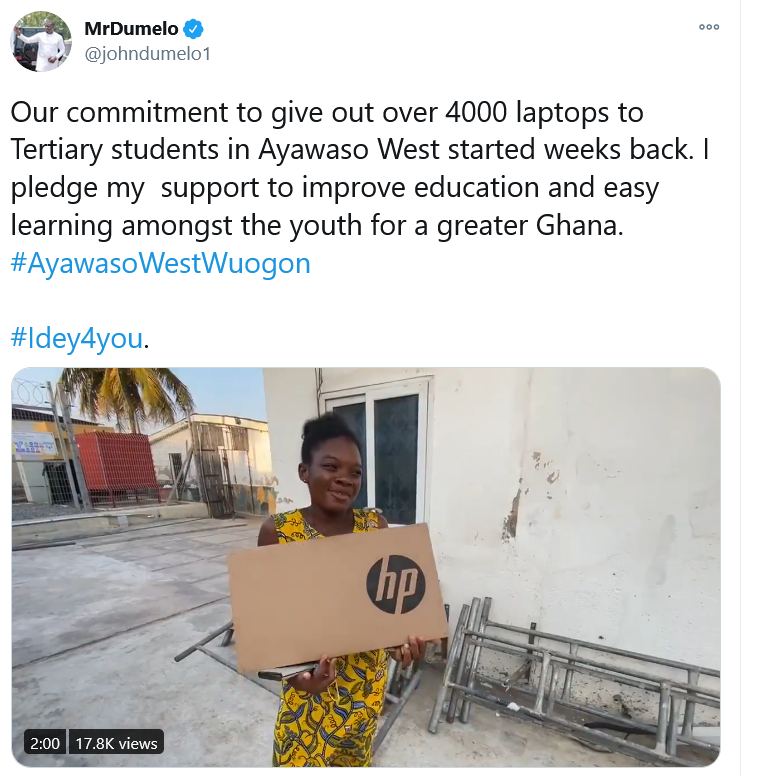 John Dumelo is not in power but he is doing his best for his constituency and has promised to do more when he is voted into power.
"Our commitment to give out over 4000 laptops to Tertiary students in Ayawaso West started weeks back.

I pledge my support to improve education and easy learning amongst the youth for a greater Ghana. #AyawasoWestWuogon" he tweeted.
Story by: Emmanuel Lapigee Ofori