Screen Shot: "I Will Rather Perform At Your Funeral"- Fameye
Ghanaian award winning artiste Peter Famiyeh Bozah, known by the stage name Fameye has savagely replied a Facebook fan who commented ill under his post.
The online fan with the Facebook name Afia Denmark posted, "RIP in advance. You were a great stubborn rastaman. Your legacy will forever remain on Facebook" she posted.
Fameye also replied "Afia Denmark don't worry I will be at your funeral I will perform for free".
The above conversation is in relation with Ogidi Brown's continuous rants. Gist below :
For the past days Fameye has been in a hot soup of his former label boss Ogidi Brown over monetary issues.
Ogidi Brown has threatened to take the life of Fameye if he doesn't pay all that he invested in him during his time with OGB music in two weeks time and that there are some percentages they should be sharing but Fameye is keeping all the shares to himself.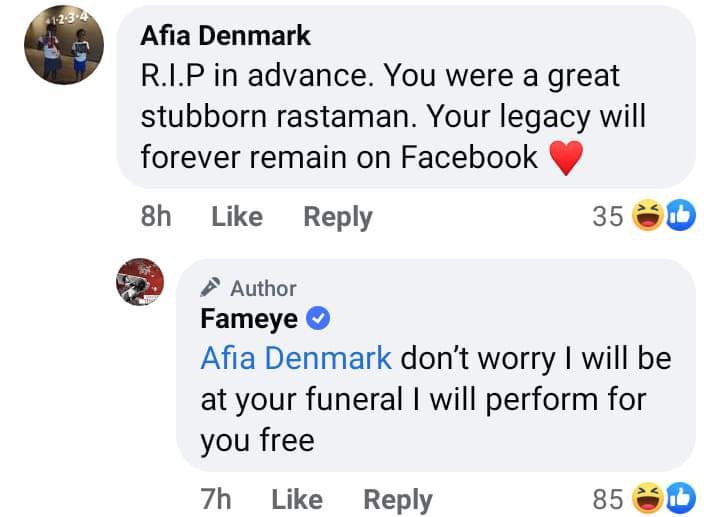 Screenshot below:
Story by: Emmanuel Lapigee Ofori