Screen Shot: "No One Can Touch Fameye When He Dies, Until My Money Is Paid" – Ogidi Brown
Ghanaian entrepreneur, musician and CEO of OGB music has descended heavily on those criticizing and insulting him for demanding his money from Fameye, tagging them as hypocrites.
On his Instagram page, he posted that all those insulting and calling him senseless being are hypocrites.

"I wouldn't have invested in Fameye who you support today, if I had sense, if I had sense, I wouldn't have spared his life I could have done something to him over the years when our issues came" he bitterly stated.
According to him, they are referring to him as a fool but he was able to discover a great talent like Fameye who has become successful today.
In other news, he warned those critics to advise Fameye to pay him his money because if he curses him and he dies, no one can touch his corpse unless his money has been paid to him and for that matter, he wouldn't be able to be buried.
"And never think I'm a fool to share this on social media. I did it so that ungrateful people will learn something out it. I won't let depression kill me, I will fight for justice" he concluded.
Screenshot below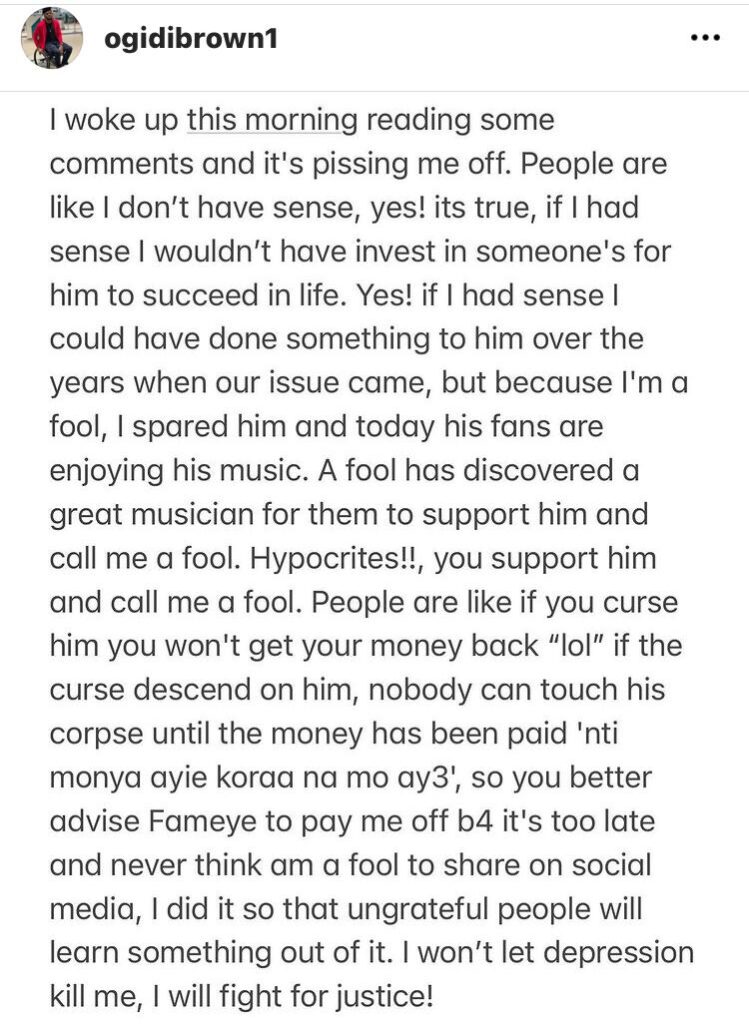 Story by Emmanuel Lapigee Ofori