Investigative Journalist Anas Alerts Journalists To Be Cautious Of Death Threats
Popular investigative journalist Anas Aremeyaw Anas has cautioned political journalists in Ghana who have received death threats from political fanatics to be on the alert and to take their security serious.
Many political journalists after the elections 2020 have received death threats believed to be coming from political fanatics who are not happy with the discharge of their duties during the electoral reportage in Ghana.
On 1st January 2021, Anas released a press statement via his Tigereye Pi institution to caution such journalists who have come out to declare that they have received death threats from unknown contacts on their phones.
Anas used instances on the late investigative journalist with Tiger Eye Ahmed Suale who was assassinated by unknown men with no traces of finding them through investigations.
Below is the full statement as published on the Facebook page of Anas.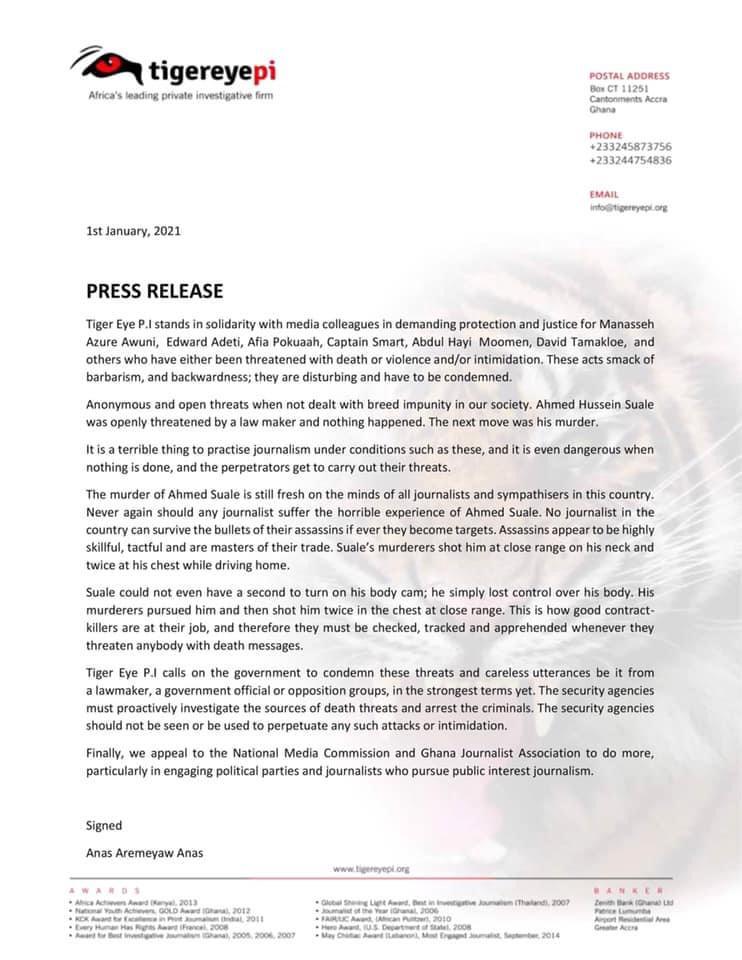 Story by: Akua Gyemfa