Most Of Your Family Members Are Gays, So Stop Judging People – Efia Odo To Netizens
Ghanaian actress and model Efia Odo has jabbed her critics on Twitter as they have also criticized her for the kind of life she lives on social media.
Efia Odo is a model and it's obvious as a model she would have to show some flesh when it's necessary because there are some costumes which demands that and that's what some Ghanaians don't understand.
On her Twitter page, she stated that those judging her have gays in their family but because they are afraid to be judged, they will rather do it in secret.
She added that Ghanaians should stop judging people and allow them live their lives in peace. After all everything in this world was created by God, good and bad.
"A lot of y'all have gay family members that are afraid to come out and live their life because they will be judged so they'll rather do it in secret. let people live their own lives! Everything in this world was created by God, good bad and "devil" all comes from the creator" she angrily warned on Twitter.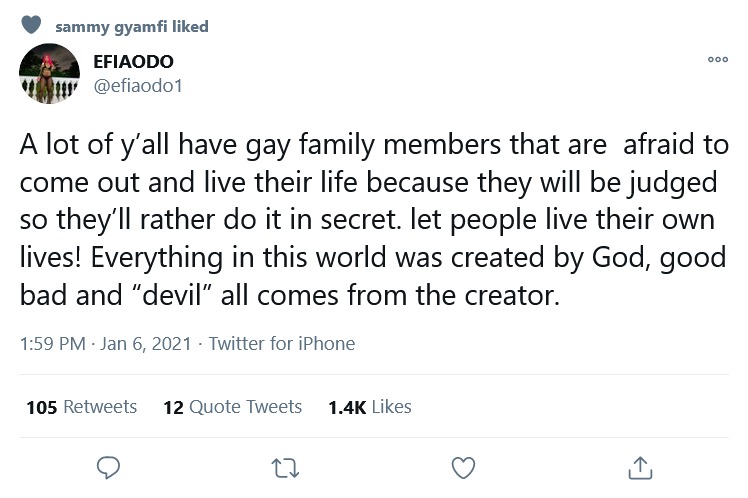 Story by: Emmanuel Lapigee Ofori