Ghana Police Rescues Shatta Wale From Fans Attack
Ghana`s most popular and multiple award winning musician Charles Nii Armah Mensah also known as Shatta Wale has been rescued by Ghana Police from what he considers as fans attack or fans mob.
Shatta Wale on his Twitter page posted a picture of himself and five police armed men thanking them for rescuing him from his own fans as they overreacted for seeing their King.
The Melissa singer has been facing this challenge almost all the time when his hard core fans see him drive around town. Every one of them would want to see, touch or better still take a photo with him and that's what leads to the mob attack in an exciting but dangerous ways though.
"So as usual I got mobbed by my lovely fans and I had the intervention of this "BIG FIVE" police men," Shatta thanked them on Twitter.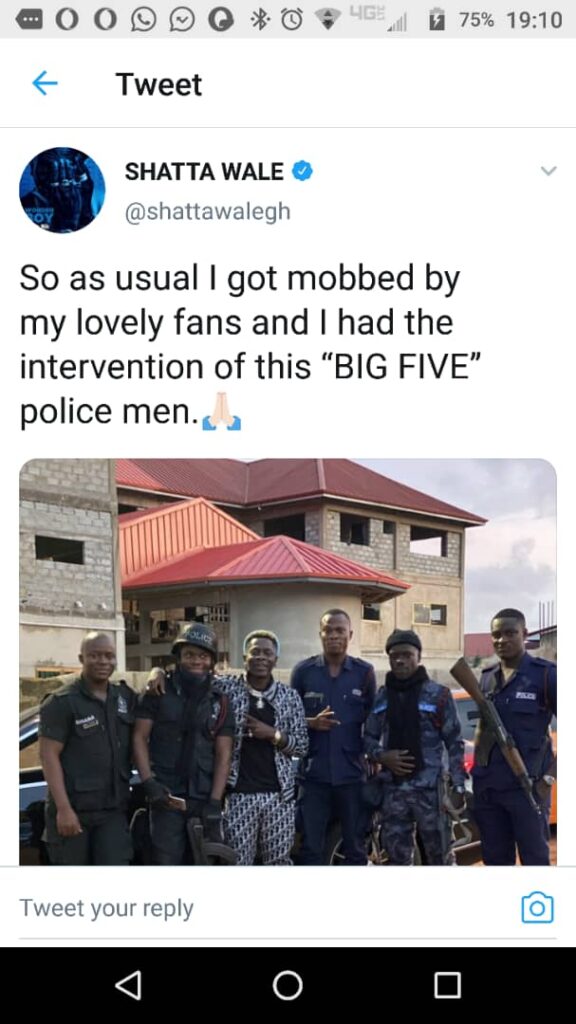 Story by: Emmanuel Lapigee Ofori