OGB Music Terminates Cryme Officer's Contract Over Claims Of Disloyalty
Boss of OGB Music Ogidi Brown has sent out official statement terminating the contract of Cryme Officer. The CEO of the label, who doubles as a musician in the statement said the termination has become necessary because of certain actions taking over the media by the artiste against the record label owner.
Few weeks ago, it could be recalled that Cryme Officer was in the news to have threatened to exit the label if something happens to Fameya, the label's former signee after the CEO decided to visit Antoa to deal with him.
Following this, Cryme Officer published a video threatening to leave the label if his boss visits Antoa and that has caused his contract`s termination.
read full statememt below: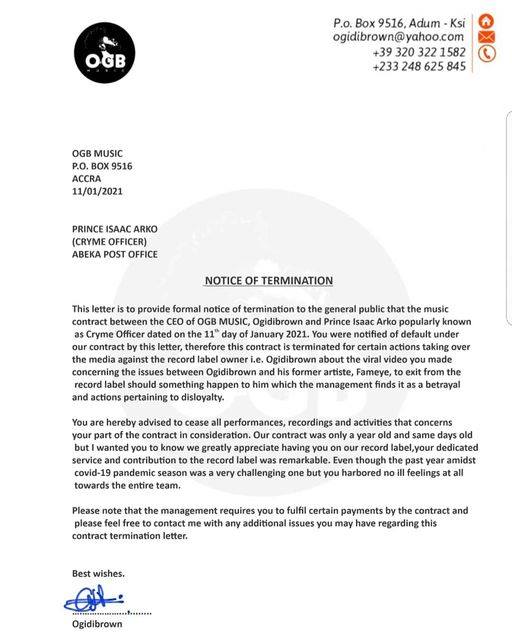 Story by: Reagan O.O.Osarfo (Nana Reagan)