We Will Not Give Any Hype To Underground Artistes – Shatta Wale To Yaa Pono & Patapaa
Ghanaian dancehall singer Charles Nii Armah well known as Shatta Wale has referred to Yaa Pono as an underground artiste.
Yaa Pono on Twitter tweeted at Shatta Wale and said, he wants them to beef because the industry is too dull for his liking.
"YAA PONO @ponobiom @shattawalegh the system make quiet,, lol make shake u small??" He tweeted.
Shatta Wale in a reply threw a heavy punch in the face of Yaa Pono. According to him, he is no longer going to give any hype to underground artistes any more and if Yaa Pono still wants to beef, he should go to Patapaa.
"Hw3 wo Jon, we won't give any hype to underground artistes anymore go look for patapaa dems" Shatta punched Yaa Pono and Patapaa.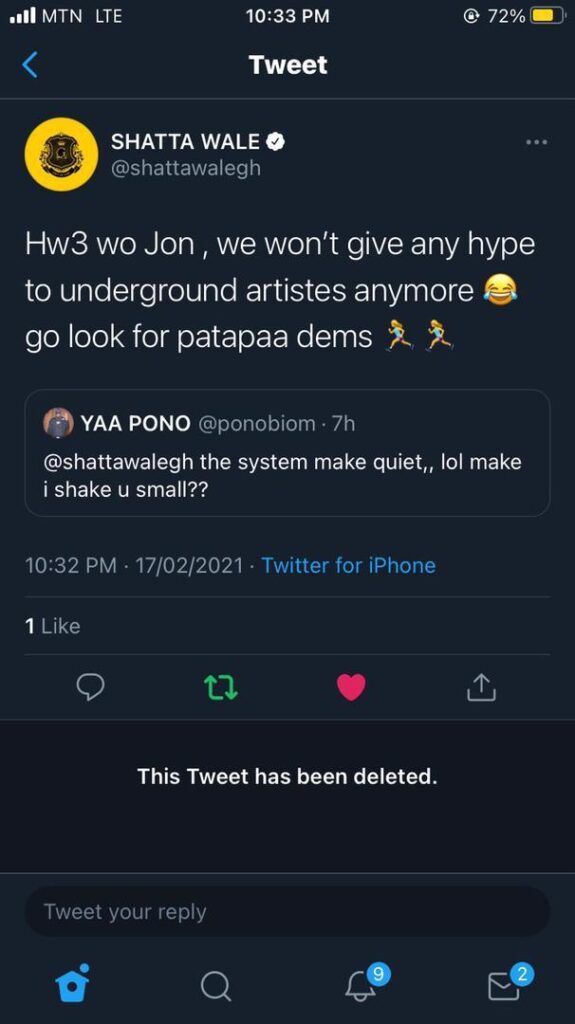 Story by: Emmanuel Lapigee Ofori