Bishop Saam David Extends Generous Donation to Nsawam Prison Inmates
Nsawam, 24th June 2023 – Bishop Saam David demonstrated his unwavering commitment to philanthropy by making a substantial donation to the inmates of Nsawam prison. The esteemed Bishop not only provided a cash donation of Ghc 4000 and $500 but also generously contributed various essential items including toilet rolls, bags of rice, Sachet water packs and soaps to support the incarcerated individuals.
This comprehensive act of benevolence reflects the Bishop's dedicated efforts to uplift the inmates and facilitate their successful reintegration into society. Bishop Saam David firmly believes in granting individuals a second chance and recognizes the importance of providing assistance to those who are striving to transform their lives positively.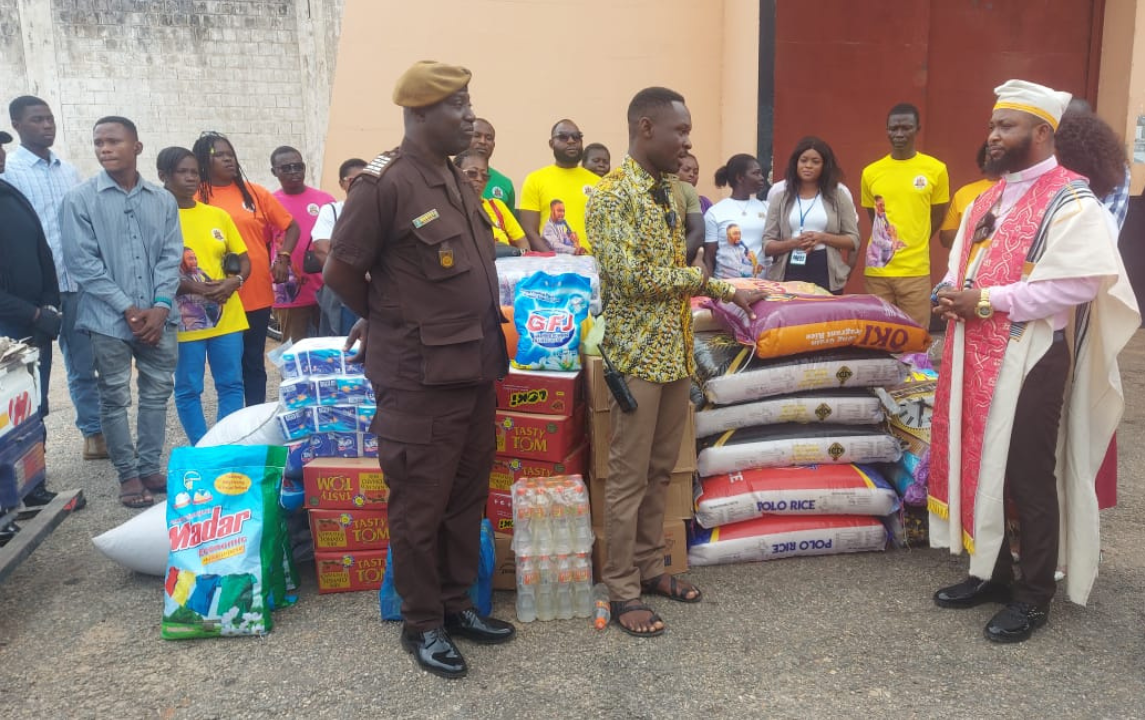 The donation received an overwhelmingly grateful reception from the inmates, who expressed their heartfelt appreciation to the Bishop for his magnanimity.
Bishop Saam David's compassion and commitment to helping those in need have been evident throughout his philanthropic journey. His involvement in numerous charitable initiatives over the years has left a lasting and positive impact on countless lives.
It is hoped that this recent donation, encompassing not only monetary support but also essential items, will serve as an inspiration for others to follow in the Bishop's footsteps and extend their support to the less fortunate members of society.